New Delhi: Indian film actor Urvashi Rautela has shared yet another cryptic social media post related to cricketer Rishabh Pant. While the wicketkeeper-batter sustained serious injuries in a car accident on December 30, in her latest social media post, Urvashi has now shared a picture of Mumbai's Kokilaben Dhirubhai Ambani Hospital where Pant is admitted. Her post has led to widespread speculation over whether she paid the cricketer a visit.
Pant received initial treatment in Uttarakhand for impact injuries before he was airlifted to Mumbai by the Board of Control for Cricket in India (BCCI) for the ligament injuries that he has sustained in his knee and ankle. Urvashi's Instagram Story was shared shortly after Pant was shifted to Mumbai.
What makes Urvashi's post more cryptic was the fact that she did not write anything with the picture, although it mentioned that she was in Mumbai at that time.
It is worth highlighting that Pant and Urvashi have been in the headlines for their social media exchanges in recent times. While they were rumoured to be dating in 2018 when they were spotted at restaurants and parties, Pant had then dismissed such reports, confirming his relationship with Isha Negi. Urvashi's comment in an interview about how she kept a certain Mr. 'RP' waiting also fuelled speculations over their relationship.
Here is a look at her Instagram story: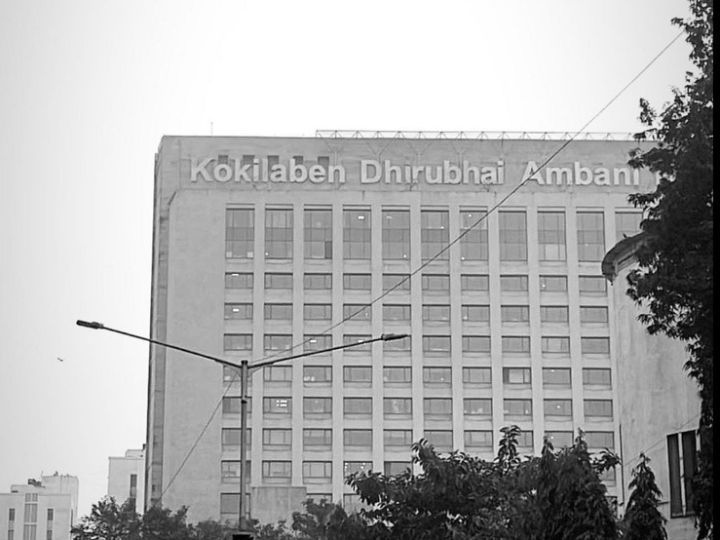 Pant Set To Miss IPL 2023
Pant was driving from Delhi to his hometown Roorkee when he dozed off on the wheel, subsequently losing control of his vehicle. His Mercedes flipped over twice before it caught fire. Fortunately though, Pant was pulled out minutes before his car burned down completely.
"He will be admitted to Kokilaben Dhirubhai Ambani Hospital and Medical Research Institute and will be under the direct supervision of Dr Dinshaw Pardiwala, Head – the Centre for Sports Medicine, and Director – Arthroscopy & Shoulder Service at the hospital. Rishabh will undergo surgery and subsequent procedures for ligament tears and will continue to be monitored by the BCCI Medical Team throughout his recovery and rehabilitation," the BCCI stated in an official release dated January 4.
Dr Pardiwala has previously worked with cricketers like Sachin Tendulkar and Jasprit Bumrah among other athletes. Pant is expected to take more than four months to recover and a minimum of 6 months to get back onto the pitch. In all likelihood, he is set to miss IPL 2023 with some reports even suggesting, he could be ruled out of the ODI World Cup.